(Hi, never posted in this forum before till today, but I noticed nobody started this thread yet...)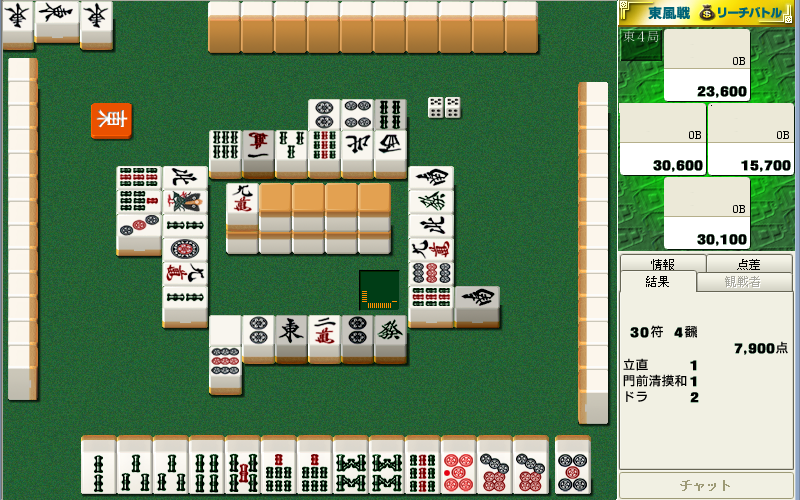 ..
I would discard

(if this is an east-only game like I think that means in the upper right)
The way the score is now, if I make any hand at all the game will end with me in 1st place. Going for silent pinfu seems like it's more efficient than chiitoitsu even though there's no more

. I also might be able to finagle some better open wait than 78s depending on what I draw before tenpai. Defensively, North is the only one that could be dangerous, but they just discarded the suji

so I don't feel bad about discarding

.
If I was behind by more or it was earlier in the game I would drop

and go for chiitoitsu & tanyao. I love chiitoitsu :<