Moderator: Shirluban
---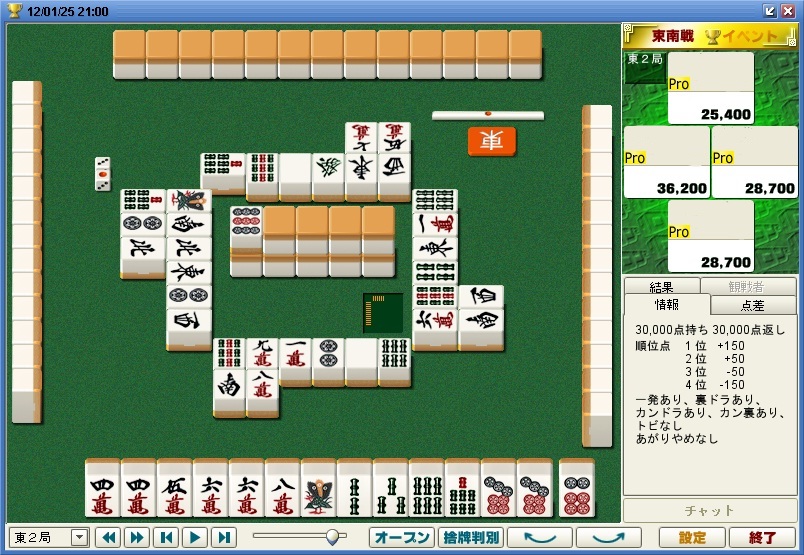 I'll discard

.
It's safe (for North and most probably West player) and don't damage too much our hand.
---
I agree with

. Not only is it genbutsu against the riichi, but it's actually the best attack option for this hand as well. The 7man tenpai loss is offset by the 3467man pinfu upgrade. It's still going to be problematic discarding anything agressive after this, but let's wait and see for now.
---

Definite safe tile. May or may not interfere in possible development of pinfu + sanshoku. However, a little late to be thinking offensively; but it is nice to still have that option.
---