Moderator: Shirluban
---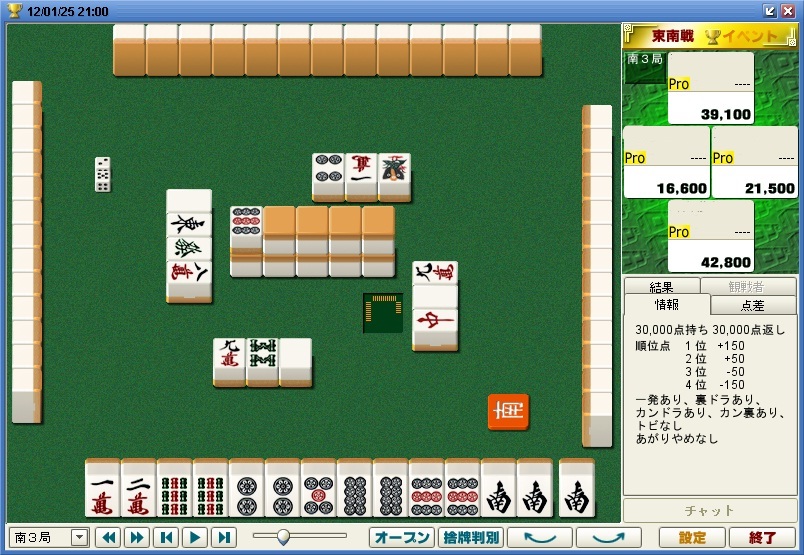 ---

or

or

If there the rule allows Akai Dora, keep the 5-pin. Otherwise, drop it.
South Round. Nan Ankou. Even if dropping the 1-2 man may slow down development, at least, there's Toi Toi and/or San Ankou as an exit strategy, if the hand doesn't develop fast enough.
---

With this lead in S3, Double south for 2600 is pretty good so keeping the 123 possibility is fine. The course here is to pon anything we can, but dropping 9pin next in that case is the right move. I'm keeping it now for chiitoi, but the shanpon addition is very weak compared to pen7pin AND pen3man. If the 9pin is the next relevant tile to appear, toitoi for the mangan is fine.
---

It let open the 12-man for an escape plan if chiitoi / (toi)² don't work, and it will let think that

and
are safe.
---