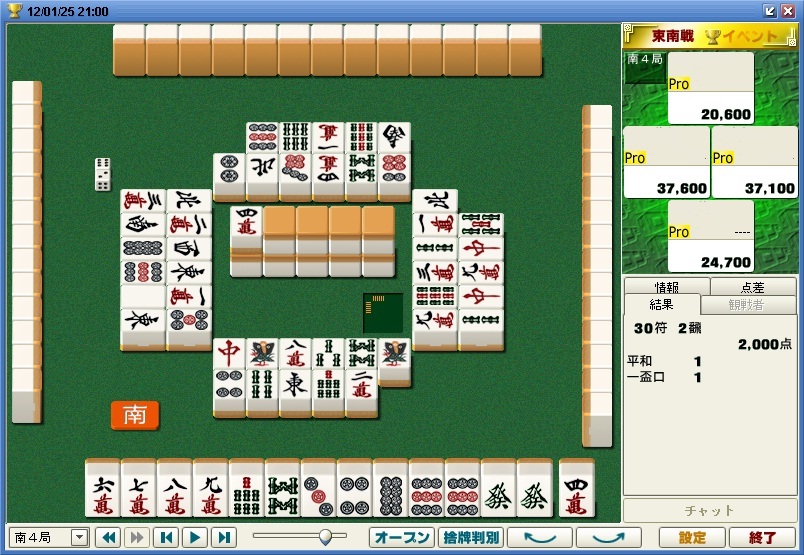 Considering how far we are in the hand, I'll be glad to be at least tenpai.
I'll discard

.
It's the safest tile, improves the hand, and I don't see any real fireback.
If everythings works well, the hand will become sanshoku+dora+riichi ... enough to reach second place if east or west player discard the winning tile.

,

and

are too dangerous.