Moderator: Shirluban
---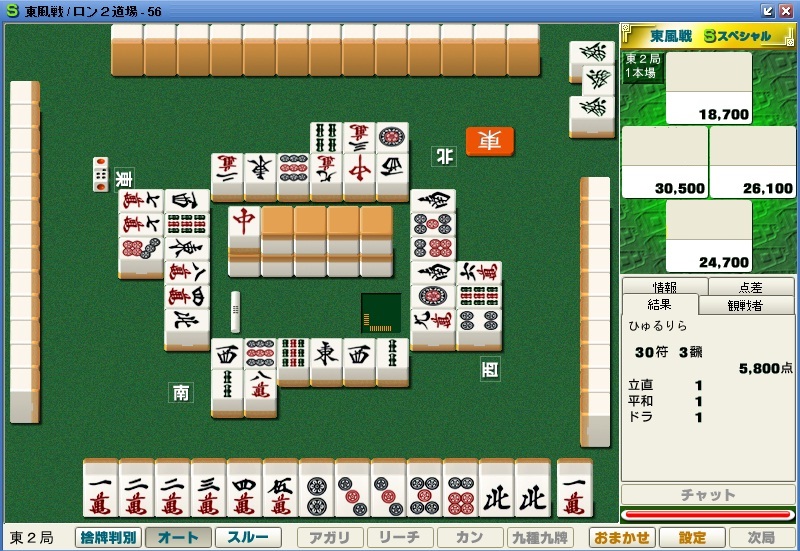 ---
Discard both a

and

. (order doesn't really matter)
You should have



+ either



or



in the end
Afterwards discard a

if you draw another

(tenpai wait on


)
or in a more likely case, discard

if you draw one of these



(either tenpai wait on


,


, or



)
I'm basically forcing either a pinfu or a regular menzen tenpai with pinfu wait.
Defense-wise, I don't see anything to pay extra attention to until the locations of the

are revealed.
Watch out for a yakupai dora 3 or (hopefully not) a shousangen dora 3.
Edit: A

is a better discard since there's more chance of a backfire draw of what would have been a



compared to



.
---
Hmm. Keeping the 1-man brings the number of pairs to 4. However, it may actually be too late to shoot for Chiitoitsu here.
So, discard:

or

And do something else. Sadly, pinfu isn't that much of a better option here either. Now, IF Chiitoitsu is the preferred route here, then discard any non-paired tiles.
---